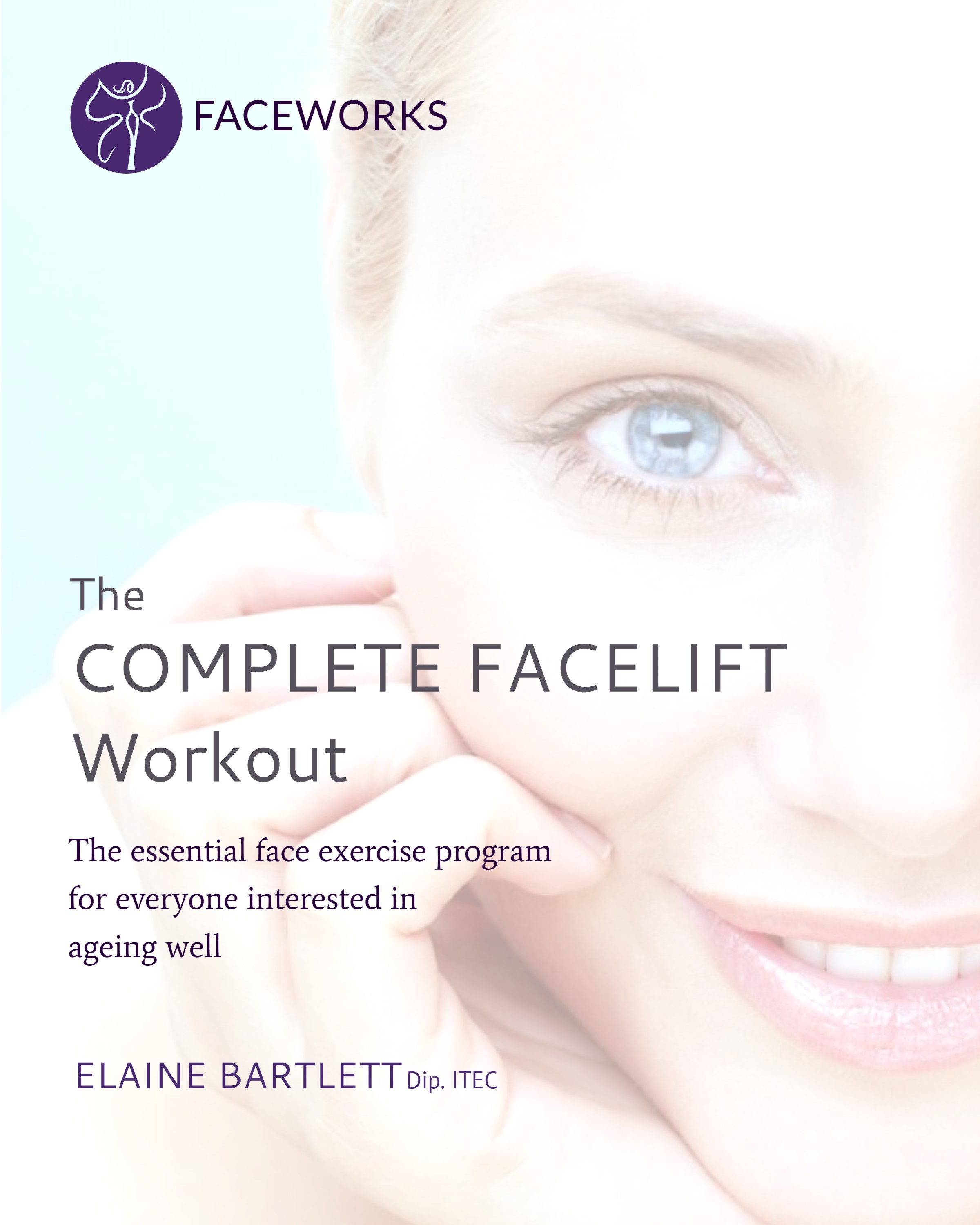 The New Faceworks Book is here!
Get the beautiful new paperback book from Amazon!
Size: Large 8 x 10 inch format
Price: £16.99
122 pages
This books starts by finding what you'd like to change. The versatile program enables you to choose the exercises you need: from just 1 to all 12. The Complete Facelift Workout includes all of the multitasking exercises for complete rejuvenation, with therapy standard advice and instructions, plus the Express and Mini Workouts, anatomy and exercise science, tips and much more. Read about the author
See the preview photos below
How to find it: Use the links below, or search 'Faceworks' on your usual Amazon store.
All book owners are invited to join our private Facebook Group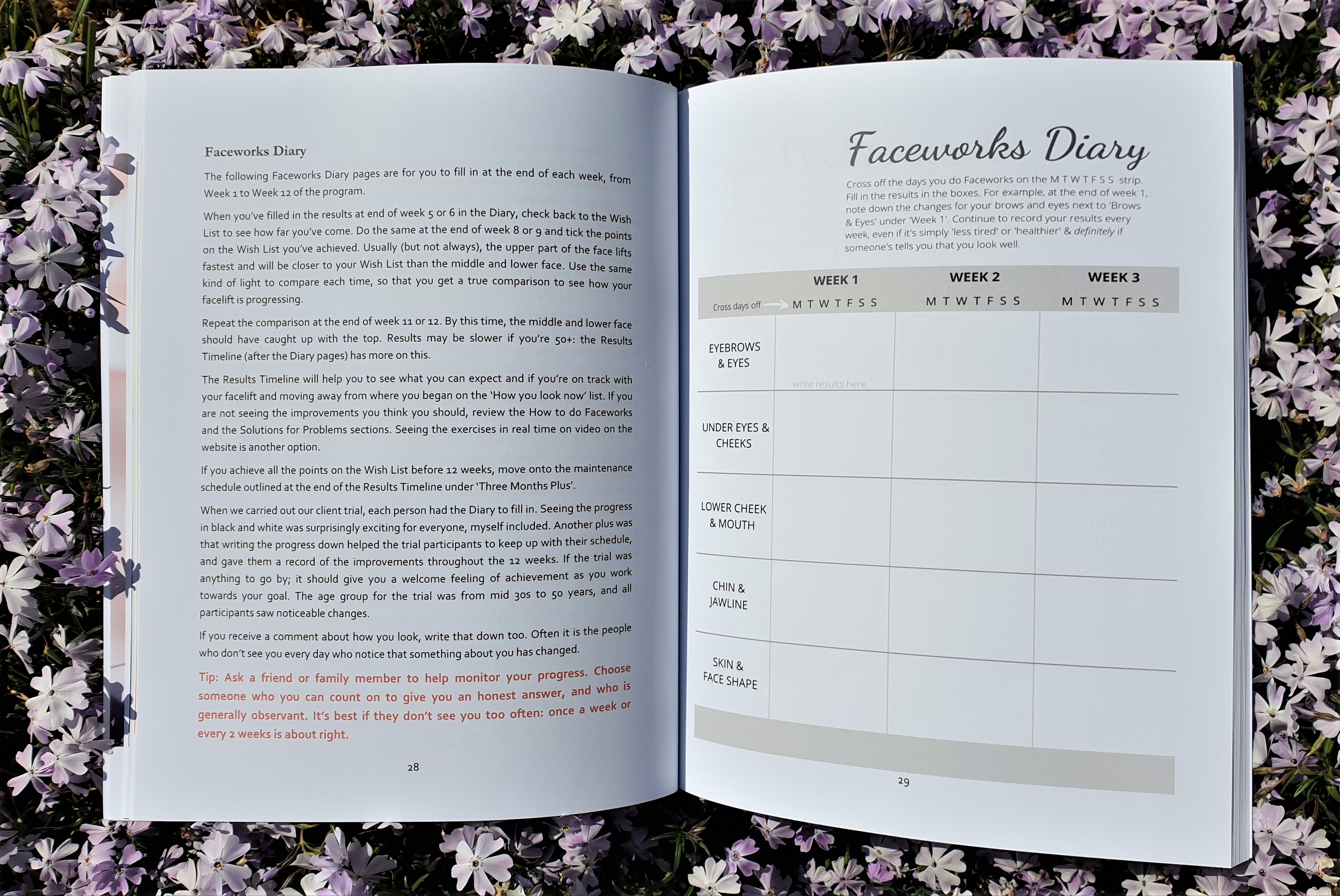 Part One: About You
Assess your face to pinpoint the places you'd like to rejuvenate - make your Wish List, set your goal and you're ready for success! Record your progress during the 12 week program in the Diary pages.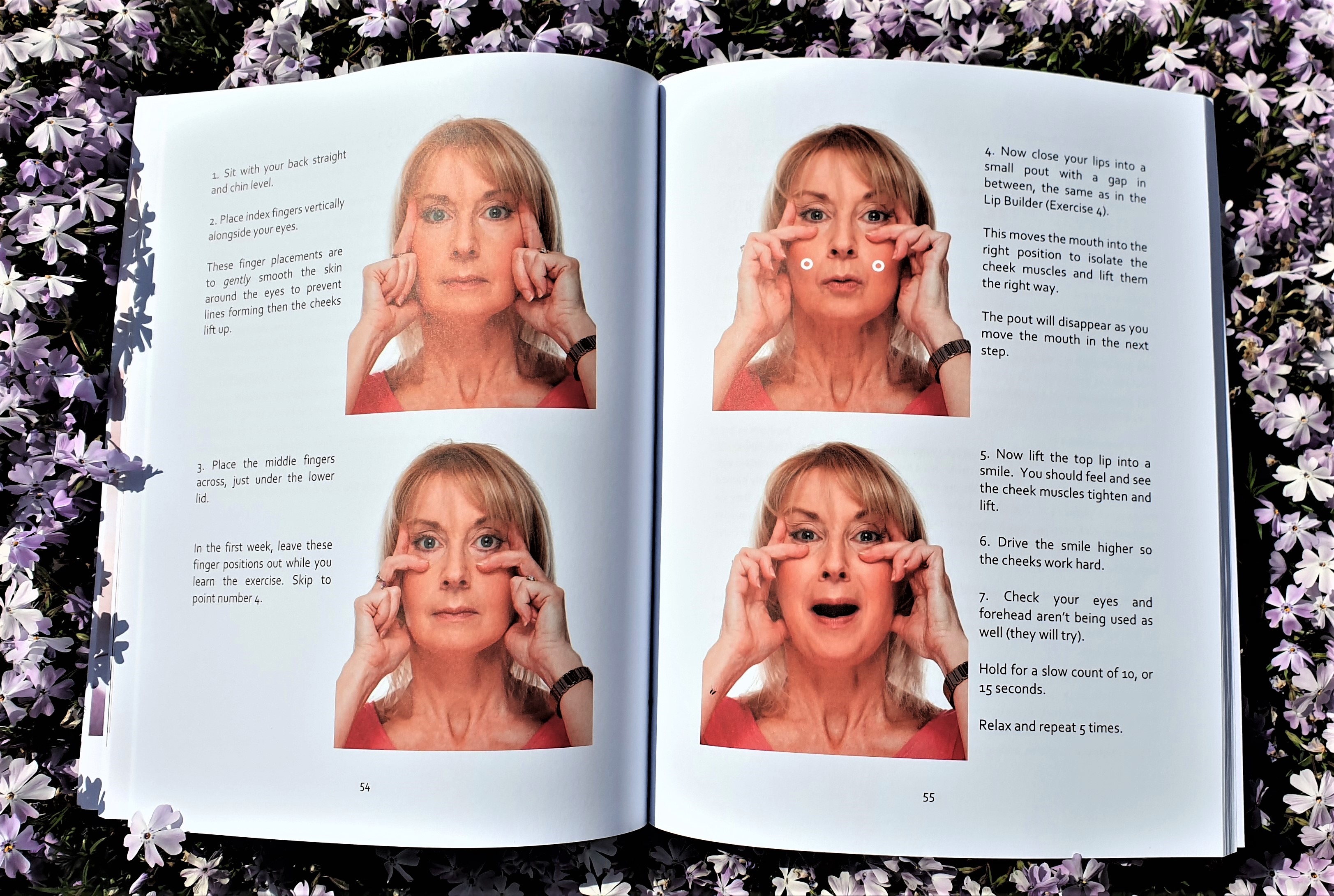 Part Two: The Face Exercises
How to get your facelift, in-depth exercise info, the Focus Points and step by step photos. Two Quick Lists for problems and exercise effects, tips and advice, plus full exercise list for all the Faceworks Workouts.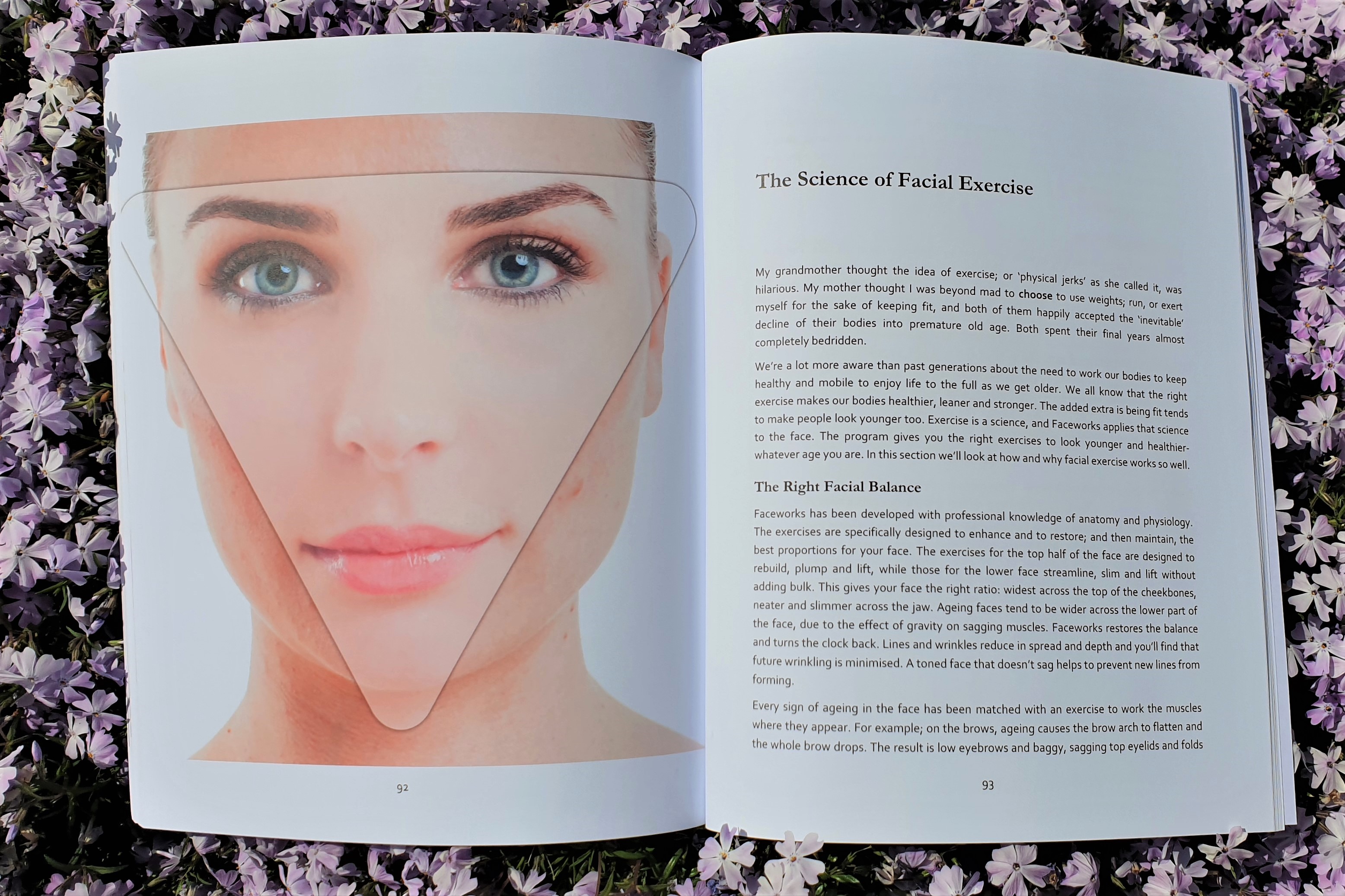 Part Three: Face Exercise Science
The science of how and why facial exercise works, the anatomy of facial muscles and skin, timeline of how the face ages and finally the story of how Faceworks was developed.