---
Faceworks Reviews

Genuine face exercise reviews from real people who use ~ and love ~ Faceworks
Lynn, Puerto Rico
I have been using Faceworks for 5 weeks and I can't believe the changes in my face! Two girlfriends already told me my face looks great! They asked, "What are you doing?" The jowls are disappearing, my face looks tighter, I have less bags under my eyes and my eye brows are higher. Thank you very much!!!
Belinda, UK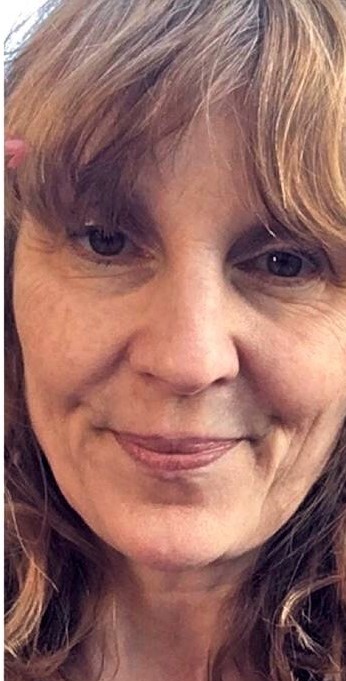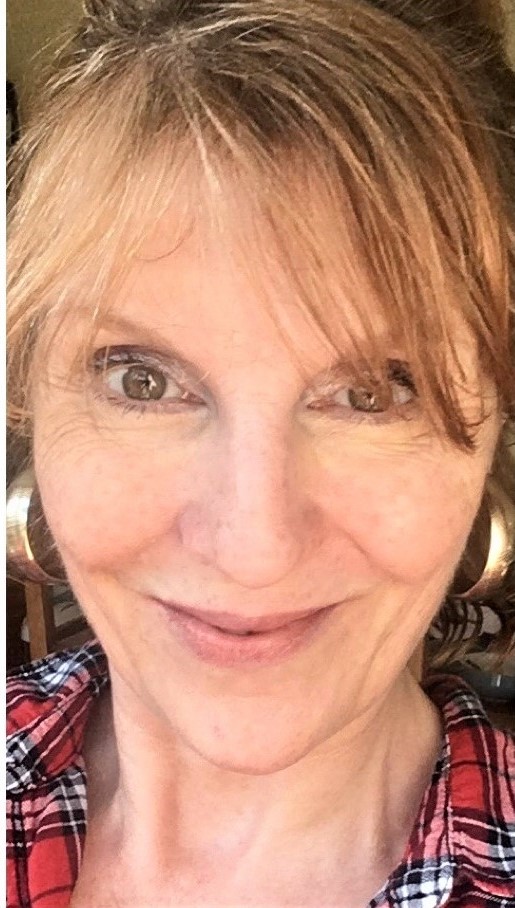 I started the Complete Workout on 1st January 2020. It's now mid-April and I've followed the programme religiously - it's not been hard as I find the exercises meditative and enjoyable. I had a feeling from the beginning that I'd struck gold with Faceworks ... my face now looks so much healthier (it looked dull, tired, droopy and wrinkly before) and feels rejuvenated. I couldn't be happier with the results. Elaine has been wonderfully supportive and has responded personally to all my emails with detailed and helpful replies. I'm so glad I found this programme - thanks Elaine.
---
Kristine, USA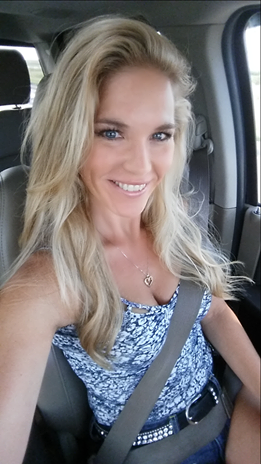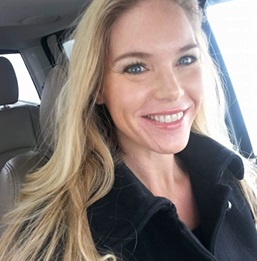 Before: The picture in the black coat is January 2016 before I started the exercises
At Week 9: I love Faceworks! I'll do it forever. I'm cancelling my appointment with the plastic surgeon. I don't need him anymore! I just finished week 9 and I'm absolutely loving my results! I love doing the exercises 'cause I know it's making huge changes to my face every time I do them.

After: I've been doing your exercises since March 2016: the After photo is last August. I have had to remove pictures off my Facebook because I look younger now than I did just 2 years ago. I have seen dramatic results, with only 7 of the exercises.
Latest Update from Kristine: I will look forever young because of Faceworks, I'm mistaken for 15 to 20 years younger than I am - I'll be 47 soon. I don't have wrinkles around my eyes or my forehead. My cheeks are lifted, my eye bags are gone and the muscles in my face are toned, lifted, strong. I feel the difference. Elaine, you deserve so much recognition for what you've created, I am forever grateful.
---
Dawn, UK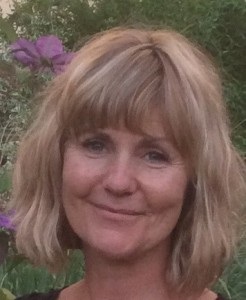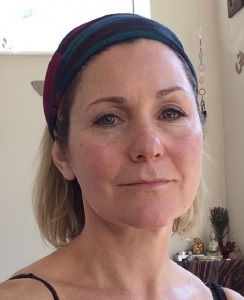 Before: The left photo was was taken a few years ago and although I have always practised yoga, I had never used Faceworks or any facial exercises before.

After: The right photo was taken after my facial workout. I have no makeup on and have been doing Faceworks on my iPad for around 12 weeks now, usually 5x per week, I'm 48 years old. It doesn't really show in the picture but my lips are fuller (used to be very thin) and the skin on my neck has tightened. My skin is clearer and I'm now looking for a lighter foundation with less cover. My cheeks have lifted and my frown lines on my forehead have diminished. I still have a few wrinkle issues around my eyes but I'm working on those!I am delighted with the Faceworks programme, and amazed at how effective these exercises are.
---
CharLee, Canada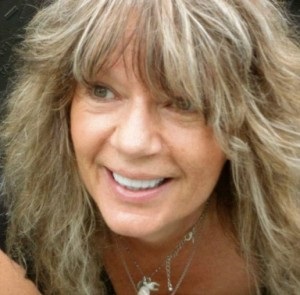 Before: Left Photo. I am thoroughly enjoying these exercises I am starting to see amazing results in the overall toning in my face, Thank you!

After: Right Photo. After doing your exercises for a year, I allowed my daughter to take a close up pic of me and was delighted with the results. I will be 59 years old May 7th and receive compliments daily. Thank You for having such an effective and enjoyable exercise routine & for keeping the muscles in my face toned and the woman in the mirror smiling back at me, Sincerely, CharLee
---
Sally, UK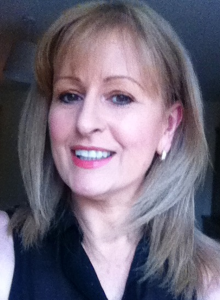 Hi Elaine, I have been following the exercise programme since January and am very pleased with the results already. I had been doing a VERY well-known American face exercise program for 10 years and I didn't think my face would improve that much but it has, so thank you very much!"
Update from Sally. Hi, I just wanted to say that I have just started my third year, as I am so pleased with the results your programme gives me. I am 50 and I know without your Faceworks I would definitely not look as good as I do. Thank you so much"
---
Kelly, USA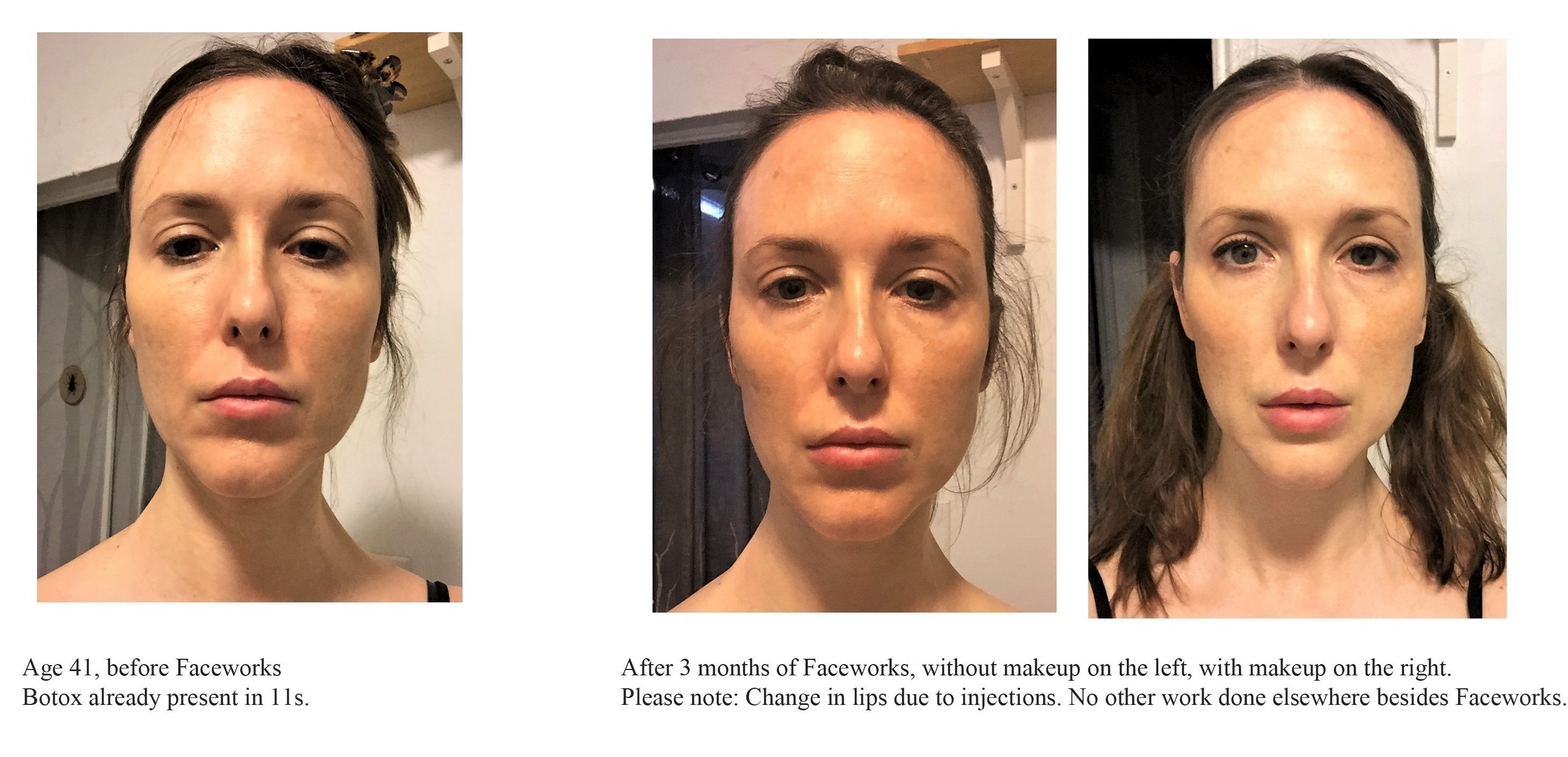 My Before and After photos after using the Express Workout for 3 months. I'm definitely enjoying wearing less makeup and feeling more confident. I think I see an overall lift and I feel my face looks less drawn, the quality of my skin has changed as far as fewer breakouts. I've quit using foundation altogether and feel more confident. I suspect this exercise approach will look more natural than all the fillers and botox that women here in NY get, their skin looks smooth and taut, but somehow the overall effect is just not attractive. Hoping to age gracefully without needing to spend thousands of dollars. Thank you for this program. It's good to feel I can take some control over the inevitable face sag.
---
Cate, UK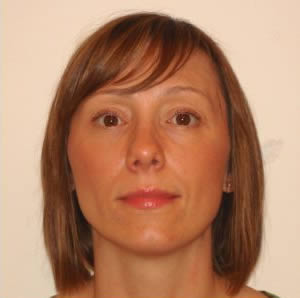 I can see changes in the before and after face exercise photos and I have better skin tone. I'd like to think that I've caught the ageing/wrinkles before they are too bad!
Cate is one of my clients who took part in the Client Trial for Faceworks.
The following reviews are from people who prefer not to have their photos published

James, UK
My review is honest and personal: I have been a regular exerciser of your regime since I signed up around eight years ago. I'm now 53. When I started I had had some Botox which I didn't like. (When will people understand that intentionally weakening facial muscles will only make the face sag?). Now my face moves and lifts. My skin looks great because of the stimulation from within, and I look happier. I am someone who has always smiled a lot (whether meaning to or not), yet the muscles took longer to smile from their position of repose. These days smiling seems less effortless and reaches my whole face.
After a recent family bereavement I have been going through a lot of old photographs. Seeing photos of me taken in twenties my eyes look sad, dark, sunken and heavy. Not any more. I am someone who is disciplined about exercise and diet. One has to put the work in, but the results are definite and, importantly, natural.
Video your review, or email us with your photos, and send to us at [email protected]. We respect client confidentiality, and never publish comments or photos without asking for your consent.
Anna, UK
I'm really glad I've been introduced to Faceworks as it is reversing the ageing process without surgery. My face looks fresher, it has a healthy glow, the facial muscles are toned, more defined, deep lines are lifting and my eyelids are less droopy.
Sandy, UK
I am on my third week of just using the Express workout. The results so far are astonishing and at 71 years old totally unexpected. My lips are more full as are my cheeks and I look rested as though I have had a really good night's sleep, which I never have. I am excited to move on to the 12 exercise face-lift.
Lily, USA
Sorry I bother you all the time with my questions but I get so excited to see the positive changes in my skin after I started your facial exercises that I feel I must share them with you. After a month I am observing that my face is rounder than what it was which I am loving. Thank you so much for the wonderful work you are doing to keep us women looking younger, please use my face exercise review."
Update from Lily: "Elaine I have been doing your exercises for the last 3 years now and I cannot say enough how much these exercises have transformed my face. Just yesterday my son was going through some of my photos which were taken a couple of years ago and he commented Mom u haven't changed a smidgen bit ". I am so thankful to you.
Newest Update from Lily: " I have been doing your exercises for the last few years and the results are astonishing. Just recently I was mistaken for 33 yrs old: I am 47 years old presently! I recently downloaded your Kindle book from Amazon All these years I have been doing them once a day with wonderful results. You are always very kind to answer all my queries. Best Regards, Lily.
Mary, USA
Hello! I just wanted to say that this facial exercise program is the BEST. I used another that is popular in the States and it did basically nothing. This truly works! I can see a difference just in a couple of weeks. And it feels very good, too! Thank you, Elaine, for creating a lovely facial exercise program.
Sue, UK
Face exercise review: I've had 2 people tell me how slim my face looks!After 8 weeks of Faceworks, I'm pleased as punch!
Barbara, Canada
My face exercise review: I had been doing another well-known facial building program (from the USA) for 18 months – but I was not happy with my lower face and brow. Faceworks after 2 weeks has shown improvements in the creases that were appearing between my nose and mouth and my brow furrows – I am really enjoying the program and so thrilled that I found you
Karen, UK
Hi Elaine, I have been doing the facial exercises religiously, I've only missed maybe 2 or 3 days since I joined, so been doing them regularly (5 times a week) and I am reaping the benefits, in fact I was asked If I've had Botox in my forehead because my number 11's are non-existent already. So hats off to you they really do work. My other problem is eye-bags and I'm seeing an improvement there too, so I'm really pleased. You can use my face exercise review.
Sally, USA
Oh my word…I cannot even begin to thank you properly. There was a time I would not have considered spending the time to do the exercises…that was before I tried them! Now, AMAZING! Way beyond anything I could have hoped for! And it only gets better with time! Elaine thank you
Louise, USA
I started doing your exercises a week ago and already my nose and eye area feel less 'bony' and plumper…so nice. I am 63 years old and for the past 5 years have felt so frustrated about my facial sagging and had no idea how to change it.
Naomi, Australia
My face exercise review:Even though I purchased this in August last year I only started using Faceworks seriously 4 weeks ago. Just wanted to let you know that today I glanced in a mirror I was passing whilst shopping and my first thoughts were 'WOW' :) Really happy with the results thank you. Warm Regards, Naomi
Catherine, Scotland
I have had many compliments recently about how well I look: having recently celebrated my 75th birthday, I very much appreciate the compliments! I have been doing the exercises 5 times a week (not the Lip Builder, due to the wrinkles around my upper and lower lips.) However today I was able to do the Lip Builder as the lines have diminished so much. I'm just sorry I didn't find your exercise plan before March this year
Diana, USA
I love your videos. They are easy to follow, and I love that I can actually see if I am doing the exercise correctly. I am so impressed by the program
L.S, USA
So happy to have found your program! It is just what I have been searching for! It is well laid out and easy to follow! I was doing exercises from a book and you tube videos but felt like I had no consistency and was never sure if I was executing the exercises properly. Your program is like having a personal trainer work with you! I want to improve my entire face, but one area I really want to target is the vertical line between my eyebrows, above my nose. I am 43 but have had this line for many years. Finding your program is truly a blessing. Thank you for putting together such a thorough, easy to use facial workout!
Janet, USA
I am 62 years old and have only been doing the exercises for 6 days, yet when I look in the mirror it seems that I can already see a visible difference in my top lip – it seems much fuller than before. Is it possible to get such visible results with these exercises in just 6 days? I am enjoying using your program and the results seen seen so far. It encourages me to keep making time each day to do the exercises
Jette, Denmark
My Face Exercise Before and After Review: I have been doing Faceworks for four months, and the results are amazing. My brows have lifted, my lips are plumper, my jowls and naso-labial folds are so much better, my cheeks are high and round again, and I have amazing cheekbones. I am 48 going on 49, and Faceworks has transformed and rejuvenated my sad, slightly sagging face, so I now look fresh and full of energy. For the first time in years I can look in the mirror and be happy with what I see, and that is a miracle as I see it. So thank you, Elaine
Update from Jette: Hi Elaine. I just want to reassure other users that even after falling off the program it is possible to get your younger face back very fast. I have done Faceworks for 2 years with great results: I am 50, but my colleagues at 40 think I am their age. I have been through some very stressful months were I could only manage to exercise once a week instead of 3 as usual. I started looking drawn and weary and 50 years old – very depressing. So I decided to get back on track and started exercising 5 times a week again. And I am overjoyed: After two weeks I am back to my 40-year old looking face. Thank you for coming to the rescue, please use my facial exercises before and after review.
Cathy, CT, USA
I am astounded! I have exercised my face for several years using several programs, and I have NEVER seen such quick results. In only a couple of days, the corners of my mouth are level, after staying downturned through years of facial exercise. I am thrilled with my lips.
Caroline, Spain
Thank you very much for your very quick and detailed reply, yes you may use this face exercise review: all really helpful and encouraging. The videos are great. Really clear. I think the work that you are doing is great as it gives us the opportunity to find a bit more confidence in our appearance again, a significance that it is easy to underestimat
C. M, Ireland
Thank you very much for your speedy response. I have to say your customer service is second to none. I appreciate your help and I will buy the app and book today. Warmest regards, Caroline
Deborah, UK
Hi Elaine, I am now in my third week of Faceworks exercises and can already see the condition of my skin has improved: I assume from the extra blood flow. I have looked at facial exercise books and videos before but Faceworks is by far the best I have tried. Almost like having a personal class each day. I am so grateful to you. I feel as if I have a new friend: one who understands my concerns, not because I want to look so young: just like to keep myself fit and healthy and looking well and toned! I know you understand what I mean!
I myself am a yoga teacher and obviously take a lot of time and attention to my body muscles – I'm 53 and have always been complimented on how good I look, but this last few years I feel dull, sagging and feel as if I look old and I don't like it. I'm committed to Faceworks now and look forward to a firmer brighter look. You can use my before and after facial exercises review.
Ceridwen, South Africa
My face exercise review: I've just signed up for my 3rd consecutive year. I turn 55 this year and everyone says I look 10 years younger. So thank you for this amazing program
Synne
I have always been told I am beautiful, and took it for granted: it's great when you know you can make almost everyone blush with your smile. But then I was extremely heart-broken: I thought I would die. I did not recognise my face in the mirror. I honestly thought that would be my new face and I couldn't accept it! I came across your program and it works, my face is back again! I am so extremely thankfull!!I like what I see in the mirror again, finally!!! I am never stopping these exercises!!! Thank you, I permit you to use my face exercise review.
Karen, UK
I'm 4 months into your program and I am really happy with the results so far. I am 39 in a couple of weeks and I'd always looked young for my age- having two children close together (now aged 3 and 2) and all the sleep deprivation that has been involved (!), began to really take its toll. My lower face – nasolaibial folds, corners of mouth and chin, were all beginning to look sad: it was depressing looking in the mirror and it added to my stress when I wasn't getting sleep.
After 4 weeks, I noticed my top lip (that had suddenly become thin) was back! This really helped motivate me to keep going with the exercises. I didn't see much improvement past 3.5 months, but I knew and could feel the exercises working and was waiting on my cheeks to build enough to have an effect on my lower face. I'm at 4 months and I have cheeks! I'm sure there are still more improvements with time, but the cheek plumping has made my face look stronger and eye bags less noticeable and I just look fresher. I'm so delighted – thankyou. You can use my face exercise review
Sally, USA
Elaine, I just want to say how fabulous you look in the videos! Wow! It's amazing how naturally beautiful your skin looks….not as if you had surgery. The marks of surgery are always there but you look just beautiful! So firm and lifted…your photo from the before, to the videos….well, you are your own best advertisement! Thank you so much for your program….I have been using it for 5 weeks and already I can see the results! I never thought this possible! Thank you thank you!
Update from Sally: Elaine, all of a sudden everyone is telling me how GREAT I look, my eyes look good, I look younger! It is the exercises, they are the new addition to my life. Thank you…I can't wait to see how I look in a year!
Again, thank you for your innovation in this whole area…if more people only knew what was available! I knew I would never brave the 'knife', and in reality it is always evident when one has had 'work', don't you think? But this is so natural,yet very effective…I could go on and on! Thank you and again!
Lynne, USA
I'm seeing great results with your program, I particularly like Mouth Shaper One. I had been doing another USA facial fitness program prior to Faceworks, but it had a lot of skin touching and my dry skin couldn't tolerate it
Kath, UK
I want to say a big thank you, Elaine. I've been doing the exercises for 5 weeks now and notice lots of subtle changes. These include higher brows, reduced under-eye hollows, plumper and rosier cheeks, slightly fuller lips and generally a more relaxed appearance. I can now look in the mirror without feeling sad, which hasn't been true since my early 40's (I'm 52).
Andy, UK
Hi Elaine, My face exercise review: You definitely don't look in your 50's! I'm 35 and people have recently said I look about 28. I am happy with that. My jaw is more defined, the cheekbone area is smoother, It's not just musculature, my skin is healthier, presumably due to the increased blood flow. I have done yoga for some years and I think Faceworks reduces tension in the face the same way. I'm really enjoying the exercises, they work really well.
Shawne, Canada
I have been using your techniques for 1 month and what an extreme difference! I am very pleased with the results
Anna, France
I'm a life coach – I find your videos excellent; clear and easy to follow, and membership for the price of one pot of face cream – not bad! Warmest wishes, Anna
Trisha, Canada
Face exercise review: "I've used the Chin and Jaw Toner (YouTube) for the past 3 months & WOW … as a member of the general public as well as a makeup artist I can tell you that I've not only had very good results personally but my clients have benefited for it greatly. I'd recommend it for anybody!
F. S, New York, USA
Hi Elaine. It is utterly amazing the difference in your face over time. I knew that your program worked just from the feeling of the exercises and from the results I have experienced. But to actually see your face before and after (and not to mention that I had no idea that was you in the videos!) is a DRAMATIC testimonial to the effectiveness of your creation. Very encouraging to make the necessary time to do ALL the exercises. I am so glad I found you and this program! Thank you
Isobel, Scotland
Dear Elaine, I would like to thank you for this very positive group of exercises. I have been doing them for 2 months now and see a big improvement. I have used a VERY well known programme prior to this but was not happy with it
Safak, Istanbul
Hello Elaine, I've started your program only a few days ago and I already feel the difference. I thank you so much for this wonderful experience. Love from Istanbul!
Pamela, USA
Dear Elaine, Thanks for your email. I am soooooooo happy with my results so far. I started using Dr. Denese skin care a couple weeks before starting your program, and the combination has done miracles for my face. I have been doing your exercises every day for a week and each day I see improvements…I am 59..I am so excited. About my neck…I am seeing a big improvement. Anyway, I had been doing facial aerobics exercises for months with little improvement. But I think doing those exercises made it easy to do yours. So if you would send me the advanced exercises, I would really appreciate it. Thanks for everything…you are an answer to a prayer!!! Pamela
Coco, UK
You've really changed my life! I've noticed such a positive improvement with the exercises overall that I thought you'd be able to help me with my skincare. I have tried out the advanced exercises and can see the uneven skin firming up already! A thousand thanks, Coco x (Elaine recommended Rio Rosa Mosqueta Oil as a skincare product)
Leighann, UK
Hi, I'm so happy with the exercises I'm doing them every day! Thanks
Gilda, USA
I love the Faceworks exercises and will use them until the day I die! Thank you I have renewed confidence in myself! P.S. Yes you can use my face exercise review
Sally, UK
I am really pleased with the results I have achieved doing your exercises. I wonder if you could recommend any extra exercises for an unattractive hollow under my cheekbone? Any suggestions you have will be most appreciated. I am 40 years old
From Elaine: the Mouth Area Shaper and both the Cheek Toners will target your problem area.
Francesca, Italy
Hello Elaine! I just bought membership after viewing your video on YouTube and I've already started doing the exercises. I'm very satisfied: the videos are very good and doing the exercises is not at all boring thanks to the audio instructions
Renee, USA
Hi Elaine! Boy, I have got to tell you, I get at least one compliment on my skin every day! I work for a vitamin and natural food store, and have used a lot of different products in the last ten years, which didn't seem to really work. Between these face exercises and my own vitamin C serum I make, and maybe the Cellfood gel, it's working!!!
Penny, Dubai
I have just looked at my passport photo taken 3 years ago I am amazed at the changes in my face….my eyelids have lifted, my cheeks look fuller as do my lips and my jowls are lessening. It makes so much sense we exercise our bodies, so why not our faces :)Thanks I feel so much better about myself. You may use my face exercise review. Kind regards, Penny
Helen, Hong Kong
Thanks for creating such a wonderful program and your kind attention! You can use my face exercise review. My face became rather harsh and gaunt after doing another facial program for 9 months. I've been doing Faceworks for about 2 months and I'm pleased with the results so far. The harsh look is virtually gone which makes my face look much softer; the lines around my mouth seem to soften out and the eye bags have started to reduce. I've posted my comments at other forum together with your link and some members are very keen to try out your program after reading about my progress"
Update from Helen: I've been doing the Faceworks program for more than a year already with some great results. Thanks again for your wonderful program
Renee L, North Dakota, USA
Hello Elaine! Here's my face exercise review: I am noticing changes already after about two weeks! I have gotten compliments on my skin! I was wondering if there is a special exercise I should focus on for the furrows between my brows? Those nasty number 11's!! Thank you so much, Renee
From Elaine: The Eyebrow Lift targets those 'nasty number 11's'
Katalin, Illinois, USA
Hello Elaine! I just joined maybe a week ago and I see my complexion is much nicer already. Thank you for you program, now I can age gracefully! I am 51 years young from the USA. Thank you again, sincerely, Katalin.
Stacia, Florida, USA
Thank you for creating such a great program, I LOVE IT! I've already had compliments and it's only been a few weeks. I can't imagine what I might look like after doing this for a year! One person said my face looks thinner. Another person said my face looks less round, another that my eyes are brighter. Thank you for the great facial exercises
Dorothy Q, USA
Faceworks is the best facial exercise program I have ever tried. My friends tell me I look much younger than my 65 years. The program is so convenient because it is on my computer ready for me to do the exercises. Please use my face exercise review. Thank you Faceworks!